WELCOME !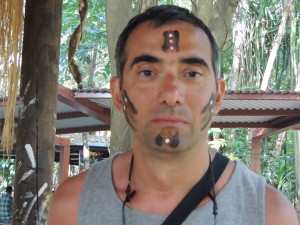 Hi Guys! Thanks for visiting my european information, spirituality and education site. How did you find me ? Please make a like/dislike so that I can see that you were there. My name is Vincenzo "Vince" Sportelli (some call me also Vincent, Vinz or Enzo) and I was born in Luxembourg but from italian parents. I have no family in America or Switzerland since there are some carrying my name who have success (like Dr. Vincent SPORTELLI in New York). I Don't have a YouTube-channel. Attention: this is not a translation of the french site, if you need a translation of an article please contact me. I don't speak filipino but my wife, under the filipino flag you will find some family pictures. In this site you will also find articles in english for this is multilingual, like this one. French is the main language and is also the language I write best. The language I speak best is Luxembourgish. I never really learnt how to write luxembourgish. I speak english to my wife and my wife speaks english with our children as well because we thought that the children would have more advantages in learning english than the dialect of my wife. By the way my tattoos are from my last (in 2014) holidays in Australia. The strange houses here up are trulli from Apulia, the region of my parents. I am not attached to this region but I am attached to my family since there are just my parents and my brother (with his family) here in Luxembourg. There is no website prosper-cosmos.lu any more. Prosper-cosmos.lu is my book published in 2014. Do you know Schio (pronounced Skio) ? Schio refers to a town in northern Italy. For me this town is really special, look under "queen of love" for more information.
READ THIS SITE BECAUSE YOU ARE IMPORTANT TO ME !
You can send me an email (down every post) but Haters please stay away ! NEW: for more intimacy there is the possibility to contact me by messenger. Like/Dislike here down, thanks !
I have a letter for my filipino friends. I have to specify that my english is not perfect. For my English friends I have this message: The question isn't to remain or not in the EU. Let's all try to be members of a New United Europe. I have the dream that the UK could be member of a renewed Europe, the European Union like it is now is ugly and corrupted, it has the blood on its hands of thousands of deads in the Ukraine, Palestine and Syria. For my american friends I have this simple message: Trump isn't the worst president of all times but Obama is and Hillary Clinton would have been. Obama because not doing good when you have the opportunity for is worse than doing evil. Hillary because the world couldn't have afforded a second "Iron Lady" !
By the way this website is also supporting the jo cox foundation for its action against loneliness, also a big probem here in Luxembourg. We are looking for supporters and donators, thanks in advance !
One last request to my english friends: please learn french. It's a very beautiful and rich language. And you could read my website too.
Attention: this website is not linked to any political party or NGO. The opinions expressed here engage only me ! In regard of some hysteric reactions I do not want that under the excuse of fighting terrorism we would have to fear for our freedom of expression !
UNITY AND INTEGRITY OF THE FAMILY: THERE IS NO CHOICE !